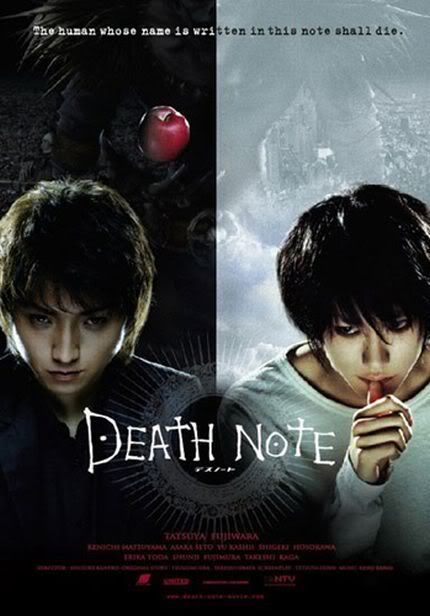 The "Death Note" film series is based on the popular japanese manga/anime, and the two films are actually one story told in two parts. Because of this, I'm reviewing them both as one.
The story centers around Light Yagami as he discovers that writing someone's name in a notebook he found, kills them. So as the body count climbs, the police bring in the mysterious genius "L" to capture the killer(Light) known to the public as "Kira". I don't want to say to much else plot-wise, but what I will say is that this film is strong enough in it's acting that I forgot and forgave some of the bad c.g.i. work. I loved the characters, although I got really tired of watching "L" pig out on sweets non-stop. I was intriqued by the story and loved the way the characters interacted and challenged each other. I also think "L" was creepier than either one of the God's of Death. The moral dilemmas of the film do not get in the way of its storytelling, which is very solid.
I highly recommend these two films....I give them both an 9 out of 10.